regeneration ovens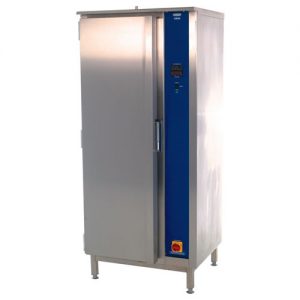 If you've got limited space in your kitchen or if you want to improve productivity and efficiency, our range of regeneration ovens can give your business a real boost. The ovens are now available with..
Versigen's 'Regeneration Ovens' can chill, store and regenerate cooked food all in the same compartment.
Designed to save time, space and effort in the kitchen.
• Available as Chillogen models (chill/store/regenerate in a single compartment)
• Multi-fan technology and Turbo Heat Generator provide the fastest heat up times
• Even temperatures throughout the oven ensures consistent quality
• Double-skinned, insulated stainless steel door
• Easy operation
• No plumbing required