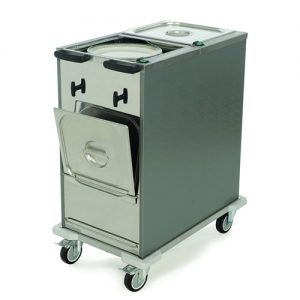 Designed for the storage & dispensing of any size or shape of plate (including round, oval or square). They can also store & heat soup bowls and cups. Even heat distribution, internal temperature factory set to 60°C (on heated models).
Designed for storage, transport & dispensing of warm plates; stainless steel top & base, steel outer panels for easy cleaning & durability, adjustable spring system & guides for different plate weights/sizes, fan forced heating system on heated models.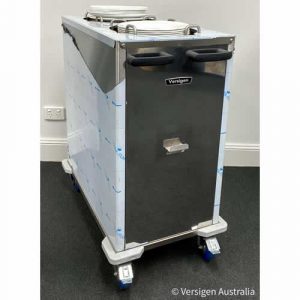 Designed for storage, transport and dispensing of plates. Stainless steel top and base. Exterior panels are durable Merlin grey plastic coated steel stainless steel. Our patented spring system is..