Multi-Portion (Hostess) Foodservice Trolley
Designed for the distribution and service of hot & cold meals.
Designed for both Cook-Serve and Cook-Chill meal service. A complete solution for multi-portion meal service. Perfect as a mobile servery!
Benefits
Integrated data logging system
Touch screen controller
Operates from a standard 15amp power supply
Use as a complete meal service solution or integrate into an existing servery
Optional pull-out plate warmer
Record and save core food temperature date for every meal service
---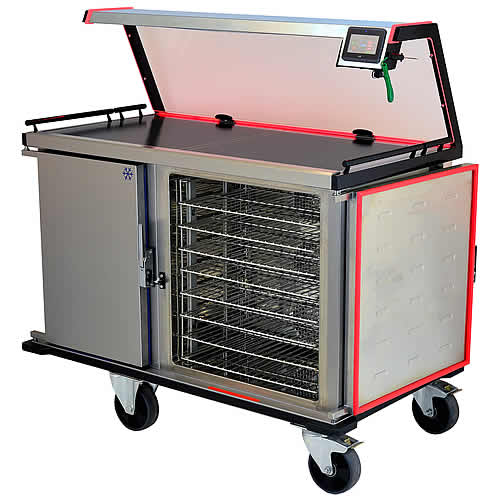 VGen Hostess Trolley
Designed specifically for the cooking/regeneration and serving of fresh, chilled or frozen bulk food. This unit allows customer choice at the point of consumption. Useful for multi-food portioning and multi-food distribution. Featuring Versigen's pioneering, three-zone, multi-heat, control oven system. VGen enables total control of food temperature, texture and presentation. Complete with an accurately controlled, forced air refrigeration compartment and illuminated two-zone, self-regulating hot-top.
Cook Serve: Use in the same manner as a traditional convection oven.
Cook Chill: Regeneration of chilled bulk food [0°C to 8°C optimum 5°C] to above 82°C
Cook Freeze: Regeneration of frozen bulk food [-6°C to -25°C optimum -18°C] to above 82°C
Keep Hot: Holding Hot bulk food above 63°C compartment controlled at 90°C
Keep Chilled: Holding Chilled bulk food below 5°C compartment controlled between 0°C and 5°C
Hot Serving Top: Hot top serving area controlled at 90°C
---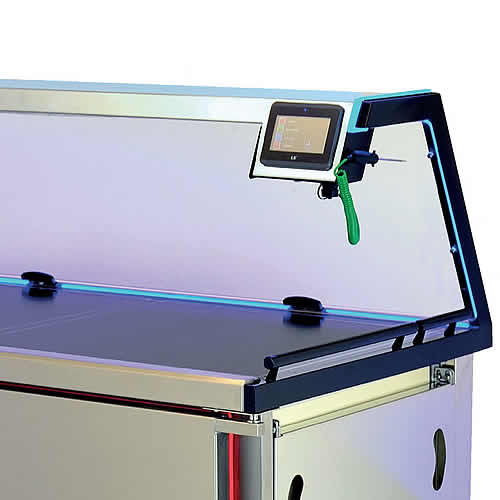 Accessories
Fold down end shelves or optional recessed end shelf with flip out waste bag holder
Fold down front Tray slide with three apertures for Cutlery holders
Gastronorm containers and additional Grid shelves
Tow bar attachment and hitch
Cassette system in place of the standard shelf hangers with heat retention cover and Dolly for transportation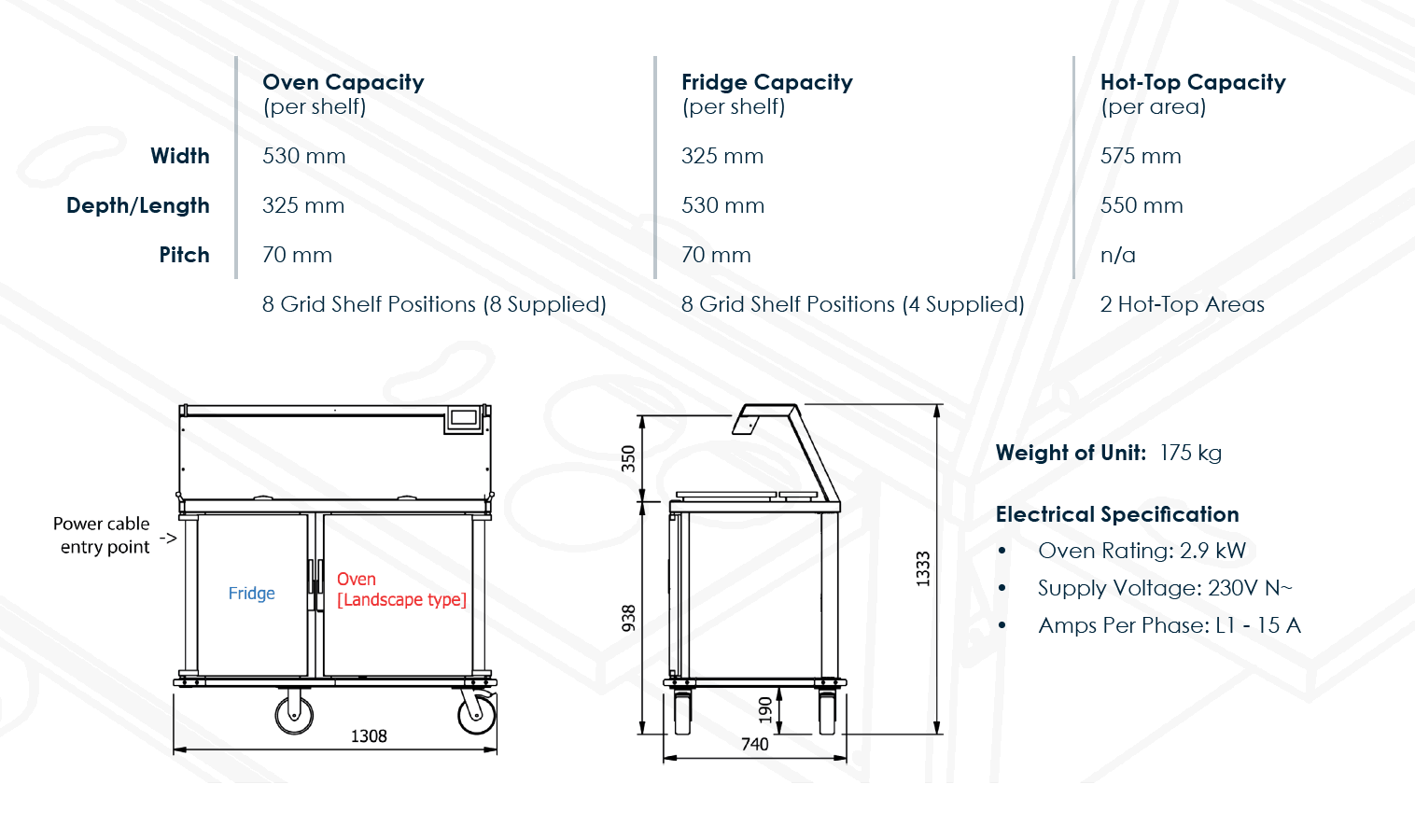 ---
Got a question about this product?
Versigen products are now available from your local catering equipment supplier. Please contact us if we can advise the location of your nearest or preferred supplier.