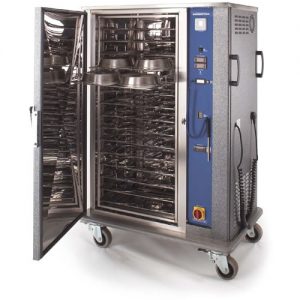 Simply give the trolley a preheat, load it with your hot plated meals and it will hold the food at a suitable temperature until ready to serve, then transfer the unit to the dining area and serve when..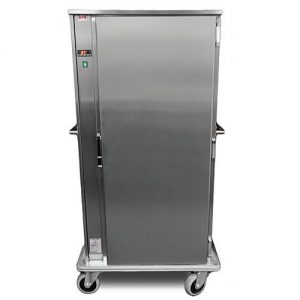 Robust, all stainless steel cabinets with multi-fan heating system, separate electronic controller and digital display for desired temperature and heating times. Featuring removable cassette racks.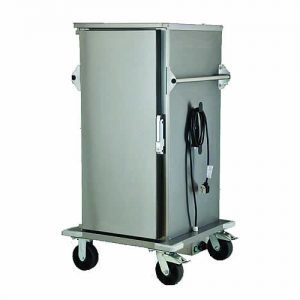 Ideal for holding hot food from the oven before transferring to satellite serving stations. Can also be used for plated meals when fitted with shelves.